This year's theme: "It's A Family Affair" Culture Matters!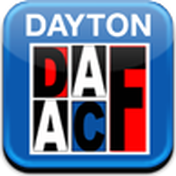 Saturday, August 24th, 2013
Dayton Riverscape MetroPark
111 East Monument Ave. Dayton, Ohio
11:00 am - 8:00 pm
&
Sunday. August 25th, 2013
Omega Baptist Church - Harvard Campus
1810 Harvard Boulevard, Dayton, Ohio
12:00 pm - 6:00 pm



---
The Annual Dayton African American Cultural Festival is a two-day, city-wide family event to bring the richness of the African American experience to the Dayton and surrounding communities in the areas of culture (African Village, Drumming, Story Telling); arts (pavilion of paintings, visual displays, authors and literature); education (Job Center, Dayton High School Alumni Directories); music (Live R&B, Gospel, Hip Hop, Jazz, Blues performances). There will be health care (screenings), merchandise and food vendors. Diverse people will be brought together in celebration.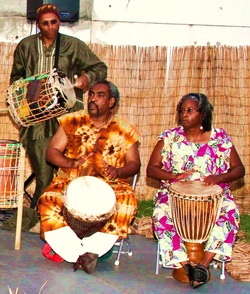 ,
Visit the authentic African Village - Vendors Welcome!
Call 937-475-2707or email:inf0.adduncan70@yahoo.com
For a vendor application for this years Festival
---
The Dayton African American Cultural Festival needs your financial support:

Send Your Donations to:
DAACF
PO BOX 1002
Dayton, OH 45401-1002

Photos Courtesy of Terry Flucas Dayton